Jukeboxes
---
Whether you want a Digital Jukebox or a CD Jukebox, Dickeson's have you covered. Our jukeboxes have a huge music selection, that's updated monthly to always have the latest music available.
Available Jukeboxes
Click for more information:
Prices starting from $200.00
Current Song List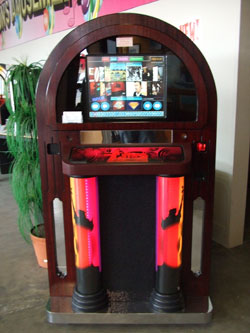 Collection & Return
This unit is available for collection on Friday between 9am - 4.30pm and is to be returned Monday 9am - 4.30pm.
Bond of $200, ID and Motor Vehicle Details are required at time of pick up
We strongly suggest a Van / 4 Wheel Drive / Station Wagon style Motor Vehicle to be used.